About Free Time Studios
At Free Time Studios, we believe real artists ship. Our training, consulting and development services exist to transform ideas into real, tangible products. Organizations such as NASA, Thompson Reuters and the U.S. Army have trusted Free Time Studios to train their software developers and help get their apps out the door.
Since it was founded in 2009, Free Time Studios has been dedicated to creating great iPhone, iPad and Mac apps and advancing the craft of software development. In addition to building apps to delight our own customers, we love to help other organizations create apps for their customers.
In a time when consumers demand quality and craftsmanship in their software, you cannot afford to trust your apps to just anyone. At Free Time Studios, we live and breathe iPhone, iPad and Mac, and we would love to help make your app a reality.
Nathan Eror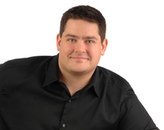 Nathan loves creating software and helping other developers hone their skills. As the founder and lead developer at Free Time Studios, he spends his days coding, teaching and writing, and he wouldn't have it any other way. An Apple and Cocoa fan since the turn of the century, Nathan has been a dedicated member of the iOS developer community since the day the SDK was released. Since founding Free Time Studios in 2009, he has helped many organizations such as NASA, Thompson Reuters and the U.S. Army ship their iOS apps and train their development teams. Nathan believes that a thriving community is the foundation of a great platform, and he devotes much of his time to the Cocoa community. His seminars and technical presentations are popular attractions at iOS and Mac developer conferences around the globe. He is also an active member of the developer community in Houston and is the co-organizer of the Houston iPhone Developer Meetup group and the creator of iPhoneDevCamp Houston.